Our Year 4 course covers English, mathematics and verbal reasoning and will help promote and solidify core skills in numeracy, literacy, vocabulary and reading  comprehension, so that students have a solid foundation for entry to Year 5 and thereby reduce the stress and the burden of preparation during Year 5.
We cover the National Curriculum at KS2 for maths and English and work beyond to a higher standard.  Most students will notice that their attainment levels at school start to improve and they should grow in confidence.
Lessons
Lessons are 2.5 hours long held once weekly (physical course)
Online course students receive pre-recorded lesson video
Admission Criteria
Children will sit an Admissions Test in English and Maths and need to show a reasonable foundation in numeracy and literacy.
Enrolment will open in April of Year 3.
Course Features
Fully Comprehensive
Small Groups of 16 or 18
Each class has 2 separate subject-expert Teachers
Each class has 2 Teaching Assistants
Access to learning portal
Course Venue
Harrow College, Lowlands Rd, Harrow, HA1 3AQ
Course Dates
Saturday Lessons commencing 21 October 2023 – July 2024
A Reservation Fee of £250 is required to confirm a place. This is non-refundable in the event of cancellation, but otherwise refunded at the end of Year 4.
NOTE: Lessons are held during school half-term holidays, except for two weeks during Christmas and two weeks during Easter school holidays.
11+ Course Year 4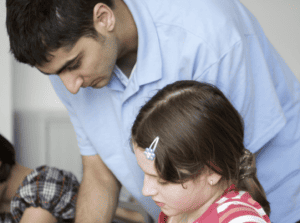 Our premium Year 4 course has been enhanced for 2023 and supported by our latest feature-packed virtual learning platform.
All inclusive 34 week course Oct to July
Once weekly lessons 2.5 hours
English, Maths, Verbal Reasoning (excl. creative writing)
All Exam Boards covered 
Books and online resources worth £750+
Exam tips and techniques sessions
Detailed weekly homework tracking
Detailed End-of-Term Reports
Includes complete set of video lessons
400+ topic and sub-topic videos
5-6 hours of homework per week
12,000+ separate revision questions
Physical Course
£
2,775
Online Course £2,250