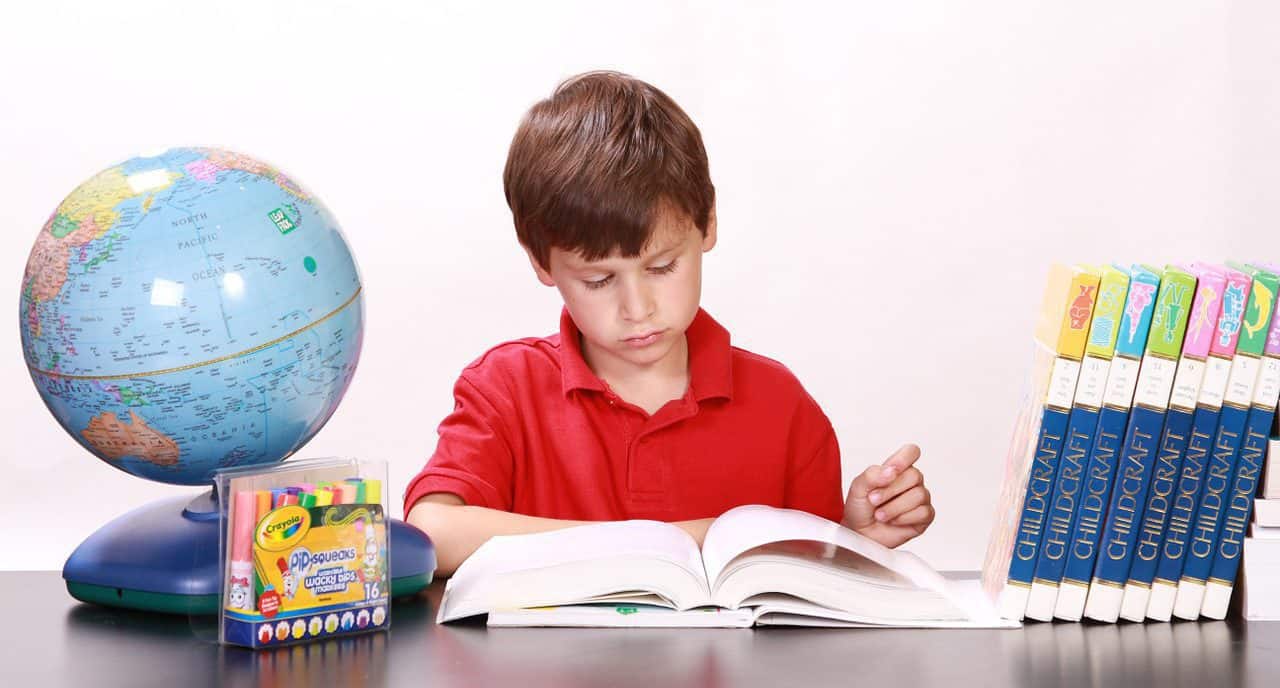 How to choose the right 11+ tuition
We are often asked whether or not a child needs a tutor in order to pass their 11+. Of course, there are plenty of pupils who will pass their 11+ every year without ever having received formal tuition or having seen practice papers. Some pupils may work through a few workbooks or receive some private tutoring, without organising a rigorous campaign for their preparation. Generally, as with most things, the more prepared you are for something, the better you are at dealing with it. However, every child will be different and what will suit one well and help them feel confident approaching their exam will not suit another.
The essential thing to keep in mind when considering what type of 11+ preparation you want to pursue is what will be the most appropriate for your child. 
This is a step often overlooked by parents who may feel anxious to begin preparation as quickly and as efficiently as possible. It is an important consideration though, because if your child is not comfortable with the format of their lessons your money may be wasted and you find your child's tuition is not as successful as you would like it to be.
There are three main types of formal 11+ tuition:
One-to-one tuition.

Tuition in small groups, of around four to six children.

Class tuition, which may mean a group of as many as 20 children.
We have listed a few of the benefits and disadvantages of these types of tuition below.
One-to-one tuition
One-to-one tuition usually involves a tutor dedicating their entire focus to one child per tuition session. This is usually the most expensive type of tuition, although not always. It is usually the most popular with parents, who may feel that they receive the best value for their money when their child receives the dedicated personal attention of their tutor.
This kind of personal attention to the individual learning needs of a child can be especially useful for children who lack confidence or are easily disheartened when others around them consistently outperform their own efforts. If your child is a very social type and easily distracted by others, one-to-one tutoring may help to encourage their focus.
If you have other children to care for and the tutor is willing to teach in your home, rather than their own, the convenience of that may influence your decision.
If your child has special needs, such as dyslexia or dyspraxia, they are unlikely to benefit fully from tuition in a very large group. The tailored approach of one-to-one tuition may be the clear choice here, and in this case it is worth looking into a tutor with relevant experience in preparing a child with special needs for the 11+.
Tuition in small groups
Tuition in small groups is usually more economical than employing an individual tutor. If your child learns best in the company of others, or enjoys having a little healthy competition around them, a small group can work extremely well.
The tutor will of course have less time to spend with each parent at the end of each session, so you should check carefully how you will receive feedback on your child's progress.
If your child is shy, particularly with adults, they may find one-to-one sessions highly pressured and intense, and so may feel happier in the company of a few other children to reduce their time under the spotlight. 
Tuition in larger classes
In the last decade, the number of tutors setting up large businesses for 11+ preparation has grown considerably. The quality and style of these tuition centres can vary considerably. Many of these centres are run by very experienced tutors with considerable knowledge of the process of 11+ preparation, but this is not always the case.
Tuition in large groups can simulate the familiar classroom environment in which your child is used to learning, and may also provide the opportunity for children to learn with their friends from school. This can boost their confidence and levels of comfort and thus make the process of learning more enjoyable and, ultimately, more successful. 
The environment of a large group is once again less pressured than individual or small group based tuition and may suit children who are shy or prefer the company of their peer group. It is likewise an effective type of tuition for competitive children who are motivated by the desire to achieve higher results than their peer group.
Academically, because of the class sizes, large groups are generally best for a child who is an independent worker and is already fairly secure in basic mathematical operations, such as multiplication and division, and in their vocabulary and spelling. They will not necessarily receive specialised or specific instructions with regards to basics, and will likely move on to 11+ plus exam practice quite quickly. 
With so many children in a class you are unlikely to receive feedback on a weekly basis unless there are significant issues with your child's performance. If the tutor does not have effective systems for reporting back to you in place, make a point of speaking to them every few weeks to check on your child's progress.
As with most things 11+, there is not a one-shoe-fits-all solution, so a little trial and error is to be expected. Consider how your child most enjoys learning and this will set them in good stead to keep them motivated until the end of their 11+ journey.
Tag:11 plus, 11 Plus Preparation, 11+, 11+ tuition, eleven plus, eleven plus exams, group tuition, one to one tuition, private tutors, tips, tuition