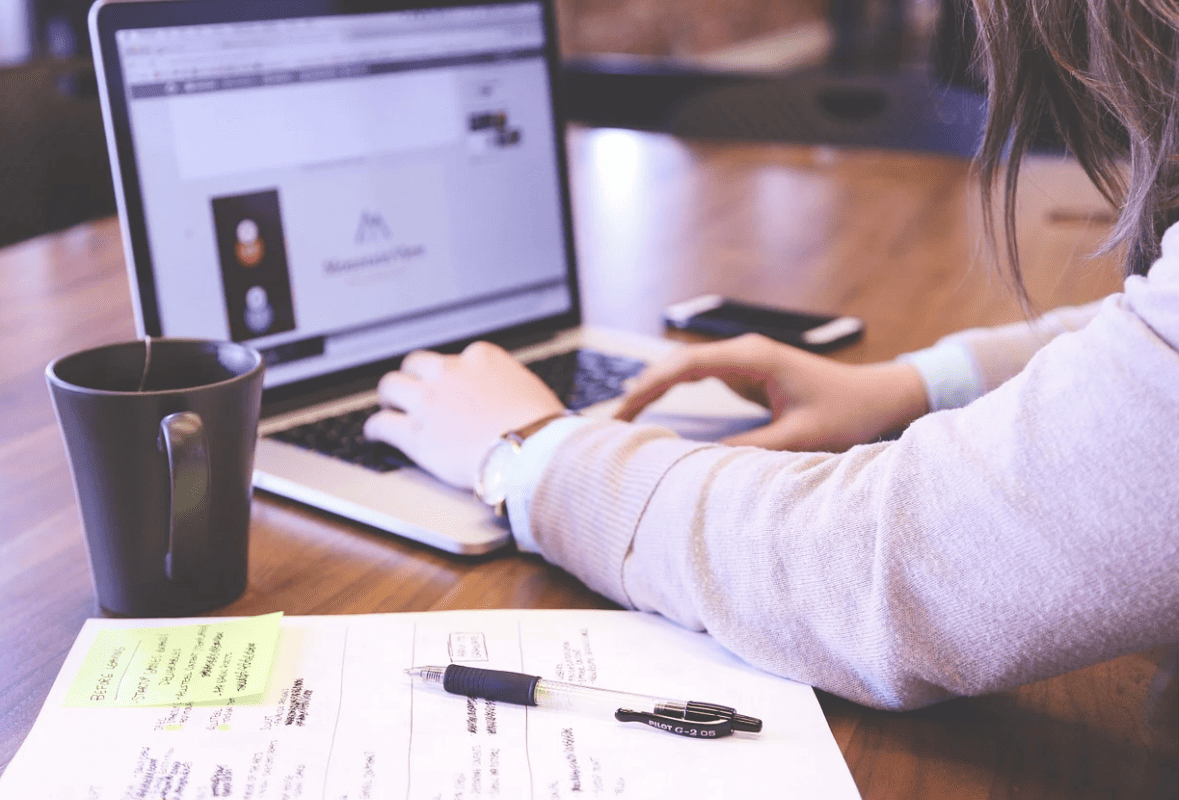 Screen-Time Management Tips for Home Learning
There has been a cultural shift in learning and education to online platforms due to the coronavirus pandemic. It has become increasingly apparent that this has put a huge strain on the mental health of children, but it also raises some physical health concerns as well, including dry eyes, eye fatigue, headaches, concentration issues, reduced productivity and even sleep disturbances. 
These can all result from long periods of time spent in front of screens and the associated reduction in physical activity. Dr Anedra shares some of her tips for screen-time breaks and reducing screen fatigue while studying at home. 
Eye Strain
Exposure to blue light that is emitted from a screen can put a strain on the eyes.
Encourage your child to take frequent breaks from laptops and computers. Experts recommend the 20-20-20 rule to relax the eyes. For every 20 minutes spent using a screen, try to look away at something that is 20 feet away for a total of 20 seconds.
It is recommended that children take a break from their screens every hour to take part in an activity that is away from their place of working. They can get up from their desks and walk around the house, perform some physical activity or talk to family members. This can help refresh their minds and prevent burnout and restlessness from schoolwork.
A blue light filter can also help reduce the strain of blue light and the difficulties it might cause with falling asleep. Blue light filter apps can help reduce the impacts of this and even changing the settings on a computer desktop can help filter this light.
Headaches
Poor posture such as slouching at a desk for long periods can trigger neck aches, back pain and headaches.
Make sure your child is sitting comfortably and practicing proper ergonomics.
Encourage children to sit with a straight back to avoid muscle tension and elevate laptops and monitors to eye level, to reduce placing pressure on the neck. 
Stress and Boredom
Living in lockdown can be taxing and emotionally draining for children, especially when trying to stay on top of schoolwork.
Children should be encouraged to get fresh air whenever they can – taking a walk outdoors or playing in the garden as part of their daily routine and as a way to get time away from screens can increase endorphins and boost your child's mood.
Motivation
Motivation may be low due to not seeing classmates and peers. Lack of social interaction or live engagement that is usually found in their class environments may make school work more of a task than it would otherwise be.
Encourage your child to engage in virtual study groups with their friends where they can to boost the amount of social interaction they have and to remind them that they are not facing their struggles alone.
Helping your child to timetable their workload and setting short and long term goals can help homework and 11+ preparation feel less like an insurmountable task. For example, learning a single set of times tables or reading one chapter of a book.
Mindfulness and Anxiety Management
Mindfulness is a technique that can help with reducing anxiety and stress.
Put simply, mindfulness is the act of being aware of what is going on inside and outside ourselves, moment by moment. When we practice mindfulness we are paying attention to everything that is happening in the present moment. This can help us set aside our worries and anxious thoughts and feel calmer and more grounded.
The present moment can include a lot of different things. It can be what is around us, like the sights we can see and the sounds we can hear, and it can be the things inside us, too, like what we think and how we feel.
A simple breathing exercise such as square breathing or a guided meditation can help children to focus on the current moment by focussing on the flow of air in and out of their body. It can also help with calming down and decreasing stress.
To begin square breathing, slowly exhale all of your air out.
Gently inhale through your nose to a slow count of 4.

Hold at the top of the breath for a count of 4.

Then, gently exhale through your mouth for a count of 4. 

At the bottom of the breath, pause and hold for the count of 4. 
The joy of square breathing is that it can generally be done whenever or wherever it is needed.  Children will only need their breath and some quiet focus. It can be especially useful when calming nerves and resetting focus and can be useful during screen time breaks.
As always, it is important to seek out the advice of a medical professional if you have any concerns about your child's mental or physical health.